October 2015 Starting and Operating a Specialty Food Business in Alaska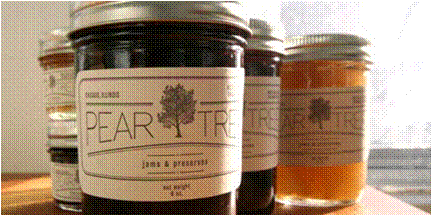 October 5, 7, 12, 14 and 19 from 5:30–8 p.m.
Live, Internet-based course via Zoom. Available statewide from any computer with a reliable connection
Cost: $50
This course is intended for individuals interested in starting and operating a specialty food business to sell foods under the DEC Cottage Foods Exemption, a temporary DEC permit, DEC-permitted food production businesses to sell wholesale in Alaska or DEC-permitted Mobile Food Units (food trucks). This course is NOT intended for individuals starting or operating a restaurant or starting an interstate or international wholesale food business.
What are "specialty foods?"
Specialty foods are manufactured in limited quantity with high-quality ingredients. Specialty foods generally command a high price and include products such as handmade chocolates and food truck items.
What will I learn in this workshop?
This course will show you how to develop and manage a successful specialty food business from inception to operation. Topics include business planning, marketing, financing and accounting, permitting, promoting and pricing your products, regulations and more! For a full course description, visit our website: http://www.uaf.edu/ces/small-food-business/courses/
For questions, call Kate Idzorek at 474-5391
---
Information on the registration process:
When entering credit card information enter numbers only with no spaces or dashes. Card will be charged in US funds at time of registration. You will receive an e-mail confirmation of your order/registration. If you do not, you have not successfully registered.

When registering you will be asked for the registrant's information as well as for contact/cardholder & billing information.

You may "Register" as a User for the site or you can select "Continue Unregistered" when prompted. If you register as a user, the system will save your contact/cardholder billing information for future registrations/purchases.

The transaction will show on your credit card statement as: UAF SNRAS WEB - FAIRBANKS, AK.

Select Workshop: ADD TO CART ● Enter your information, press CONTINUE button (You will see summary of items in Shopping Cart) ● press CHECKOUT button or CONTINUE SHOPPING to add another workshop/class ● when you are ready press CHECKOUT ● enter your information using the cardholders address ● press CONTINUE UNREGISTERED ● enter credit card information and check the box "Use current delivery address as billing address" ● press CONTINUE ● press SUBMIT ORDER