*NEW* Area 49 Silicone Pint Glass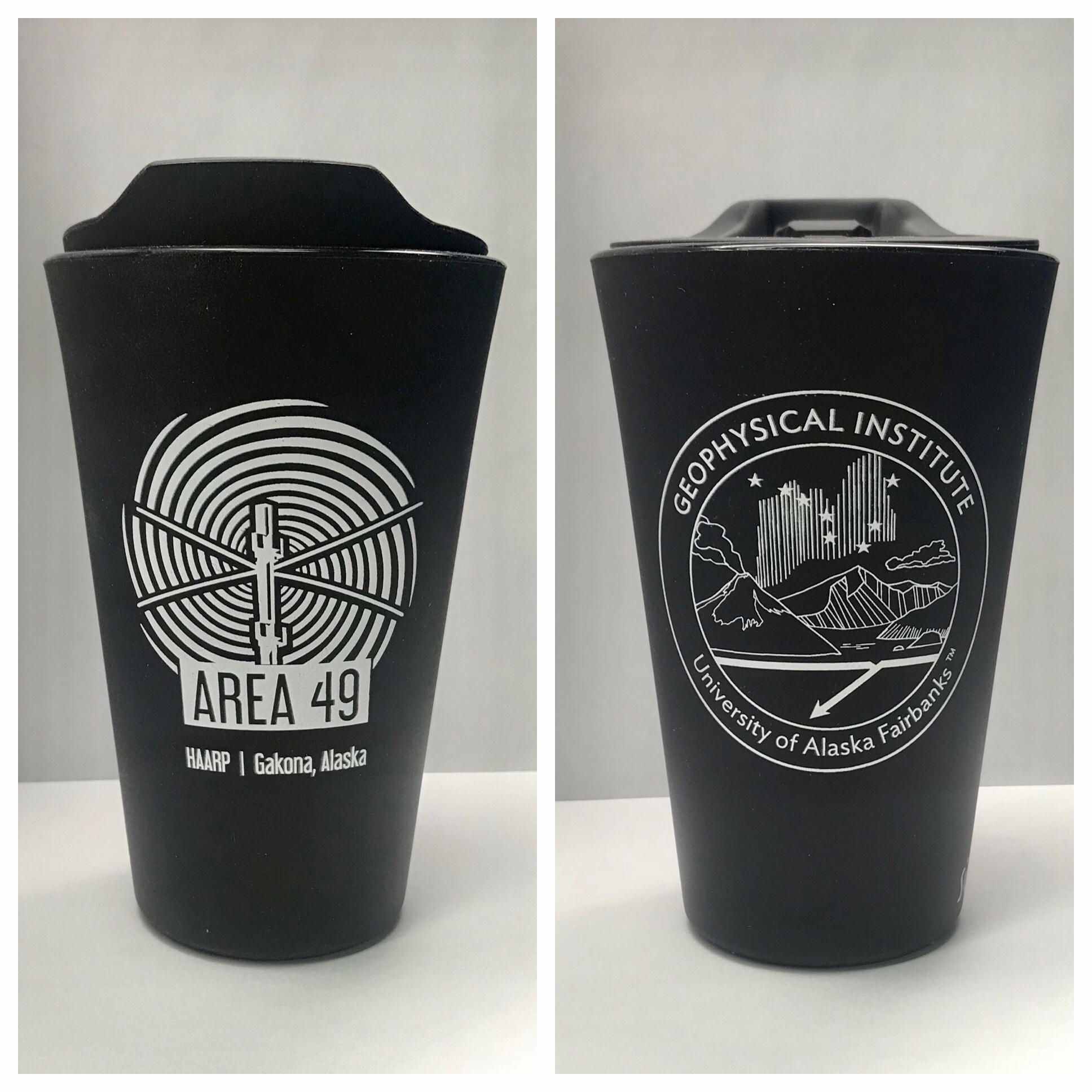 AREA 49 Silicone Pint Glass!
16 oz silicone pint glass with Area 49 emblem imprinted on one side and the Geophysical Institute logo printed on the reverse side. Each pint glass comes with a travel lid.
Versatile, eco-friendly and incredibly durable, these glasses can be used to keep hot or cold beverages just the way you want them.
All proceeds from the sale of these glasses are used to help support the High Frequency Active Auroral Research Program.
You can learn more about the HAARP facility
here
.
For walk in pick up, visit the Map Office, located in Akasofu Bldg Rm 204, between 9am-4pm.