UAF-GINA GIS Workshops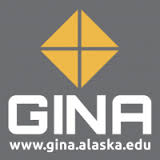 Registration for GIS Training developed by UAF-GINA
Each workshop consists of two full days of instruction (8:30am to 5pm). Registration is $1,070.00 per course ($2,140.00 for both Level 1 and 2 together).
Level 1 dates:
May 4 – 5, 2020
August 17 – 18, 2020
Level 2 dates:
May 6 - 7, 2020
August 19 - 20, 2020
You will select your workshop dates on the registration screen.
Level 1: Navigating GIS
This workshop teaches what a GIS is and what you can do with it with a focus on utilizing Alaska GIS resources. Working with Esri's ArcGIS Desktop and ArcGIS Online, you will create maps, explore and analyze the data behind the maps, and apply methods to easily share your maps. By the end, you will gain solid understanding of how GIS maps and ArcGIS tools are used to visualize real-world features, discover patterns, obtain information, and communicate that information to others.
Who Should Attend
Individuals with minimal GIS experience in the workplace or who consider themselves novices with Esri's ArcGIS desktop and online software.
After completing the workshop, you will:
Quickly create and share a GIS map using ArcGIS Online, so they can be viewed using desktop applications, websites, and mobile devices
Have a clear understanding of GIS data structure and the file format in which they are stored and managed
Be familiar with the most commonly used projections and datums in Alaska and how they impact your mapping
Locate GIS data for Alaska, and utilize data from the Geographic Information Network of Alaska (GINA) and several other Alaska agencies
Analyze a GIS map to identify where features that meet specific criteria are located
Have an understanding of what Python scripting is and how it may be used to aid your GIS processes (optional if time permits)
Level 2: Mastering GIS
This workshop is designed for those who have a good foundation in the basics of GIS and are ready to explore some of its more technical components and capabilities, especially those interested in migrating from ArcGIS Desktop (ArcMap) to ArcGIS Pro.
Who Should Attend
Individuals with introductory-level knowledge of GIS concepts and who have some ArcGIS experience
After completing the workshop, you will:
Use the various methods of labeling in ArcGIS
Create new data and edit existing data in ArcGIS
Use the primary geoprocessing tools within ArcGIS to perform spatial analysis
Create and execute tools using the Python console
Please note: It is recommended that you purchase a parking pass for the days that you are parking on campus in order to avoid any unpleasant surprises at the end of the day. There is a kiosk in the parking lot where you can purchase parking passes. Parking passes cost $5/day. Simply place the pass in a visible location on your vehicle's dash board so the parking attendants can see it.