July 29, 2015: Certified Food Protection Manager Certification Training (via video conference) & Exam (computer-based test)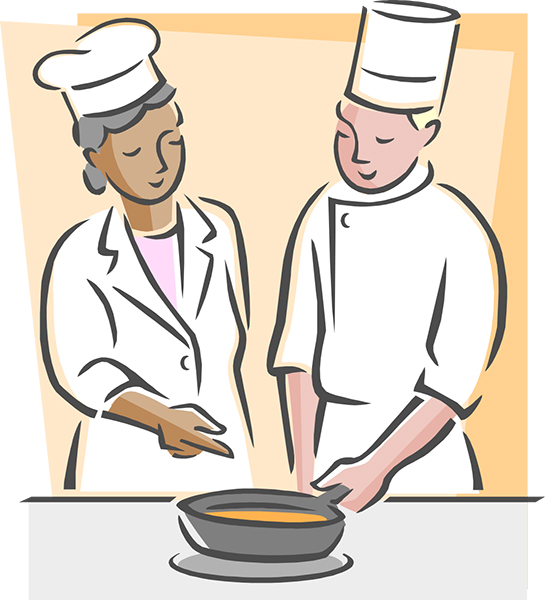 Date:
Wednesday, July 29, 2015
Time:
8:30 a.m. to 5:00 p.m. (with a ½-hour lunch break)
Locations:
Tentatively to be held in Fairbanks, Juneau, Palmer, Petersburg, Sitka and Valez. Specific classrooms for each location will be determined two weeks before the class date.
Cost:
$200 (includes class, study guide and one proctored test)
NOTE:
This class is taught in English. For book/tests in Korean, Chinese or Spanish, call Kathy at 907-474-2420 three weeks before class date to arrange.
Deadline: July 17, 2015.
To get the registration code to register and for more information contact Kathy McDougall, kmmcdougall@alaska.edu, or call 907-474-2420.
What is a certified food protection manager?
A certified food protection manager (CFPM) is responsible for monitoring and managing all food establishment operations to ensure that the facility is operating in compliance with food establishment regulations.

A CFPM is knowledgeable about food safety practices and uses this knowledge to provide consumers with safe food, protect public health and prevent foodborne illnesses. Alaska regulations require food establishments to have at least one CFPM on staff.

How do I become certified?
After you have completed this one-day training you must take and pass a CFPM certification exam before you work as a CFPM. All testing for this certification is computer-based.
---
Information on the registration process:
When entering credit card information enter numbers only with no spaces or dashes. Card will be charged in US funds at time of registration. You will receive an e-mail confirmation of your order/registration. If you do not, you have not successfully registered.

When registering you will be asked for the registrant's information as well as for contact/cardholder & billing information.

You may "Register" as a User for the site or you can select "Continue Unregistered" when prompted. If you register as a user, the system will save your contact/cardholder billing information for future registrations/purchases.

The transaction will show on your credit card statement as: UAF SNRAS WEB - FAIRBANKS, AK.

Select Workshop: ADD TO CART ● Enter your information, press CONTINUE button (You will see summary of items in Shopping Cart) ● press CHECKOUT button or CONTINUE SHOPPING to add another workshop/class ● when you are ready press CHECKOUT ● enter your information using the cardholders address ● press CONTINUE UNREGISTERED ● enter credit card information and check the box "Use current delivery address as billing address" ● press CONTINUE ● press SUBMIT ORDER