March 2016 Starting & Operating a Specialty Food Business in Alaska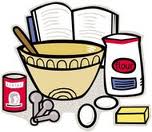 Dates and Time:
March 1, 3, 8, 10, & 15 from 5:30 – 8 p.m.
Cost:
$50
Description:
Live, Internet-based course via Zoom. Available statewide from any computer with a reliable connection.
*Must have video camera and microphone to actively participate.
This course is intended for individuals interested in starting and operating a specialty food business to sell foods under the DEC Cottage Foods Exemption, a temporary DEC permit, DEC-permitted food production businesses to sell wholesale in Alaska or DEC-permitted Mobile Food Units (food trucks). This course is NOT intended for individuals starting or operating a restaurant or starting an interstate or international wholesale food business.
What are "specialty foods?"
Specialty foods are manufactured in limited quantity with high-quality ingredients. Specialty foods generally command a high price and include products such as handmade chocolates and food truck items.
What will I learn in this workshop?
This course will show you how to develop and manage a successful specialty food business from inception to operation. You'll learn about: business planning and marketing, financing and accounting, permitting and feasibility assessment, promoting and pricing your products; and ways to enter the market, such as farmers markets, food trucks, wholesaling, and supermarkets.
All participants: join in discussions about individual business ideas, take home a business plan template, and receive an array of other informational resources.
What about regulations?
Depending on the scale and risk of your food business, you may be subject to certain regulations. Find out about: creating nutrition fact panels, formatting your food label, and making sure your facility meets health and safety guidelines.


For questions, call Kate Idzorek at 474-5391
---
Information on the registration process:
When entering credit card information enter numbers only with no spaces or dashes. Card will be charged in US funds at time of registration. You will receive an e-mail confirmation of your order/registration. If you do not, you have not successfully registered.

When registering you will be asked for the registrant's information as well as for contact/cardholder & billing information.

You may "Register" as a User for the site or you can select "Continue Unregistered" when prompted. If you register as a user, the system will save your contact/cardholder billing information for future registrations/purchases.

The transaction will show on your credit card statement as: UAF SNRAS WEB - FAIRBANKS, AK.

Select Workshop: ADD TO CART ● Enter your information, press CONTINUE button (You will see summary of items in Shopping Cart) ● press CHECKOUT button or CONTINUE SHOPPING to add another workshop/class ● when you are ready press CHECKOUT ● enter your information using the cardholders address ● press CONTINUE UNREGISTERED ● enter credit card information and check the box "Use current delivery address as billing address" ● press CONTINUE ● press SUBMIT ORDER